(Note: This post may contain affiliate links. Read more about them here.)
So, my friends, I have a special treat for you this week. I created two different biscuits recipes (one with butter and baking powder, and the other with olive oil and baking soda) because I was dying to eat some sausage eggs biscuits. Remember the kind you used to buy from McDonald's as a kid? Those exact ones, but these are Paleo Olive Oil Biscuits.
Is it possible????
Yes, it absolutely is. And I did it…twice this week!!
While I love the butter biscuit version of these the best, butter isn't technically Paleo, and I try to avoid dairy in general, so I've included this olive oil biscuit.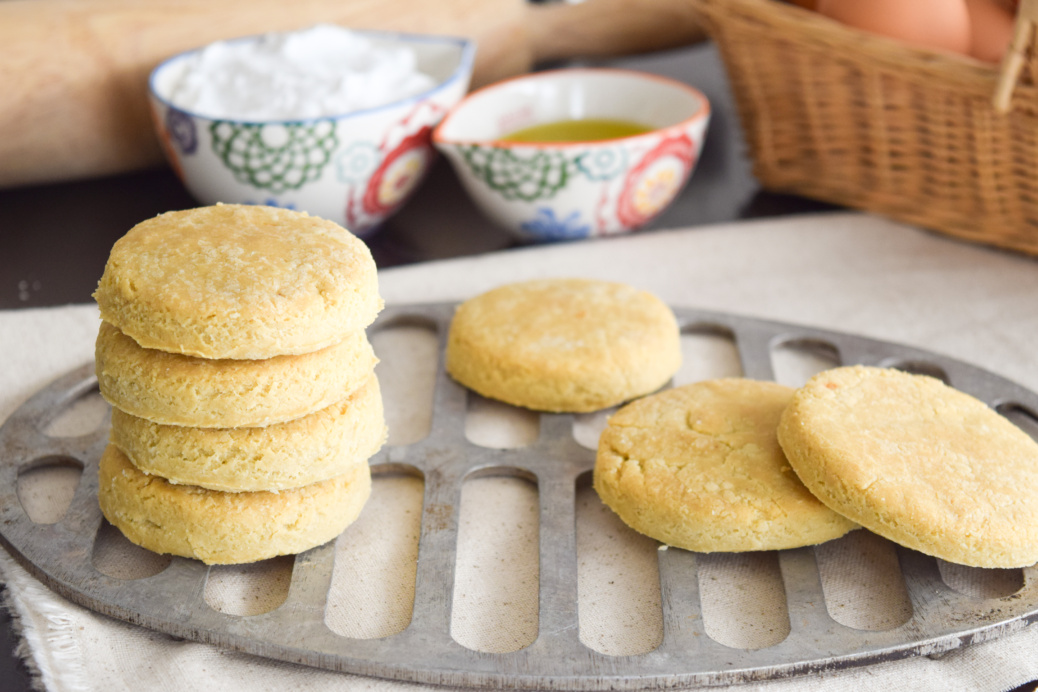 These are fluffy and golden and just an all around great biscuit. They are perfect for sausage egg sandwiches, with gravy, dipped in a stew, served with soup, or on their own. I hope you enjoy this recipe as much as I have!
(Note: It's incredibly important to chill these biscuits twice! The chill time makes them easier to roll and cut out, and gives the baking soda a few extra minutes to fluff these babies up.)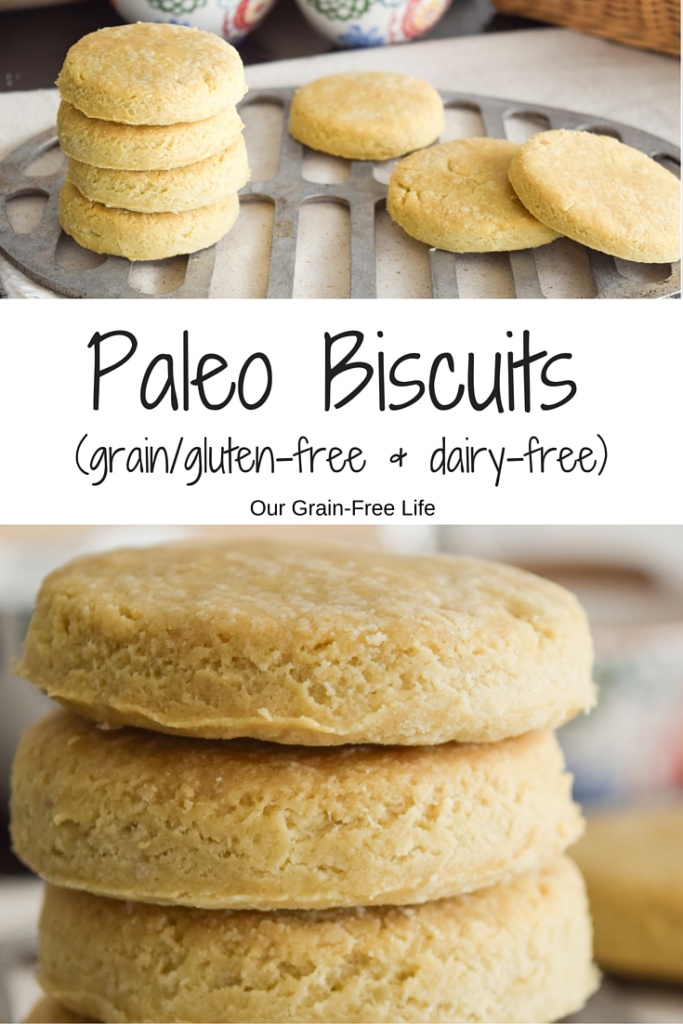 Paleo Olive Oil Biscuits
2 1/4 cup Almond Flour
3/4 cup Tapioca Flour or Arrowroot Starch
1/2 tsp Baking Soda
1/2 tsp Salt
2 Eggs
1/4 cup Olive Oil
Flour Sifter
Parchment Paper
Rolling Pin
Prep time takes 20-30 minutes and bake time takes 15-16 minutes for a total of 4, serves four people.
Preheat oven to 350 degrees Fahrenheit.
Measure and sift flour and starch into a medium-sized mixing bowl.
Add baking powder and salt and mix well.
Whisk eggs in a small bowl with olive oil, then add to dry mixture, mixing well until combined.
Using your hands, roll dough into a ball.
Chill ball of dough in fridge for 10-15 minutes.
Line baking stone or cookie sheet with parchment paper and set aside.
Remove dough from fridge and using rolling pin, roll between two pieces of parchment paper until about 1/4 to 1/2 inch thick.
Using biscuit cutter/cookie cutter/drinking glass, press into dough to cut a perfect biscuit and place on pre-lined baking stone/cookie sheet.
Once you have cut out all biscuits, place biscuits into the fridge for an additional 10-15 minutes to chill.
After 15 minutes, remove biscuits from fridge and place directly into the oven.
Bake for 16 minutes or until golden. (I broil mine for about 1-2 minutes to get the golden tops!)
Live the Paleo Lifestyle: Recipes, Chemical-Free Hacks, Exclusive Facebook Group
Come join me as I talk about Paleo lifestyle beyond just food! Get your invite through email!
Have you read our review of True Love Skin Care? Check it out here: http://ourgrainfreelife.com/true-love-skincare/