Celebrating Thanksgiving this year but you're also on the elimination phase of the AIP? No fear! The band of AIP bloggers have come together to help you still have a glorious Autoimmune Protocol Thanksgiving.
I did strict AIP for an entire year, and Thanksgiving happened to come along and I panicked, well, just a little. And if a food blogger is panicking, then it's a pretty serious deal. I threw together last year's Thanksgiving meal, but this year I am so much better prepared for an Autoimmune Protocol Thanksgiving, with some amazing recipes, including some new dessert ones I created myself!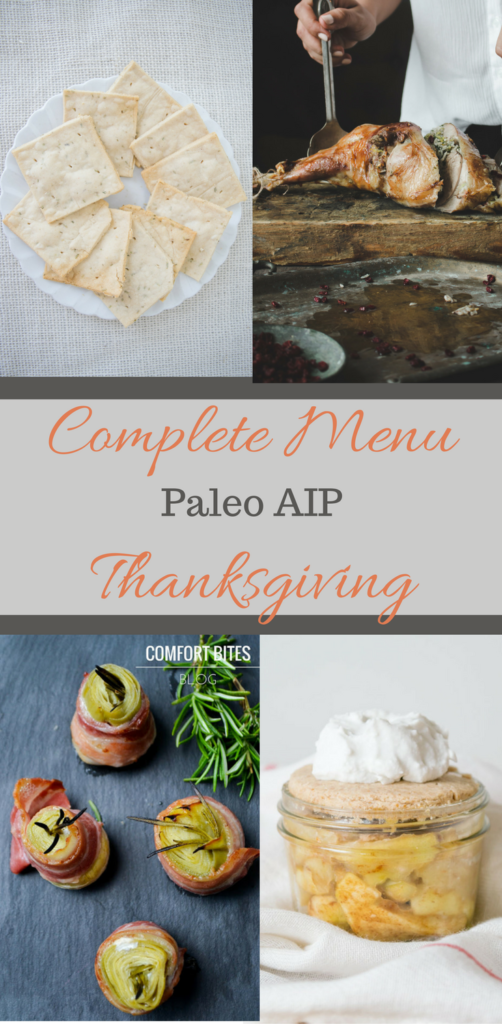 Autoimmune Protocol Thanksgiving
Turkey
Thank goodness there isn't anything that you really need to do to make a Turkey MORE AIP than it already is! Simply bake as directed but don't stuff. Easy enough! Save the drippings for delicious gravy, or if you're adventurous like me, you can debone the turkey and put all of the bones + water + tasty veggies into your Instant Pot for 120 minutes make a DELICIOUS turkey bone broth that you add a little bit of arrowroot to later to thicken. I do this every year I've been Paleo and we have gravy for days!
Appetizers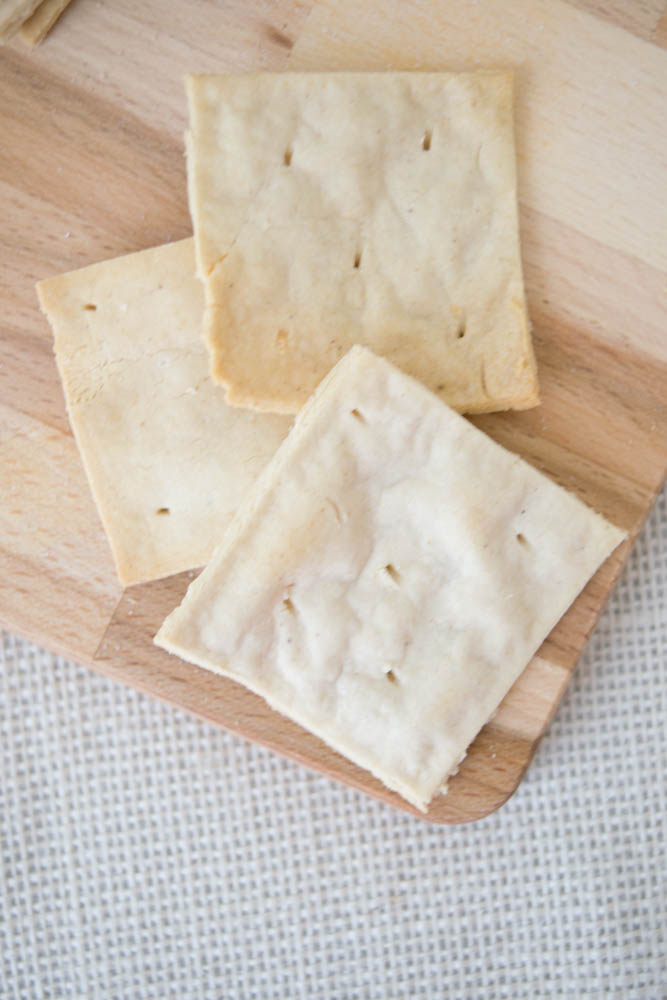 My crispy, salty crackers are the perfect appetizer and compliment any soup or dip, or served on their own with jam!
The Ultimate Cheese and Charcuterie Platter 
Delicious and easy appetizer platter with AIP/Paleo cheese from the Squirrel in the Kitchen! I love how simple this is with AIP approved vegetables, fruits, and meats, but how beautiful the results are.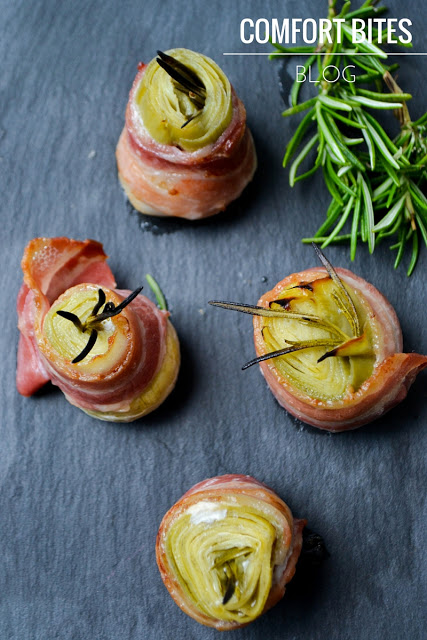 Bacon Wrapped Artichoke Hearts
A simple, yet elegant recipe from Jo at Comfort Bites Blog. Artichoke hearts + bacon have always made sense to me, so this recipe is one I am absolutely in love with.
This quick recipe from The Health Nut Mama is not only gorgeous, but it makes a great addition to your AIP Thanksgiving!
This excellent appetizer from Paleo by Maileo is great chilled and served with crackers!
Side dishes
Creamy cauliflower subs for mashed potatoes in this delicious recipe from Anne Marie at Grass Fed Salsa.
From Bren Did, these roasted root veggies are a phenomenal blend of colors and flavors, making your Autoimmune Paleo Thanksgiving less boring and more VIBRANT.
Roasted Butternut Squash
Simply peel a butternut squash and chop it into bit sized squares. Place on a baking sheet and drizzle with olive oil. Bake at 375 for about 20-30 minutes, or until soft.
This cranberry sauce recipe from Our Big Fat Grain-Free Life will have you wondering why you haven't made the sauce from scratch ever before! It's simple, easy, and delicious.
Desserts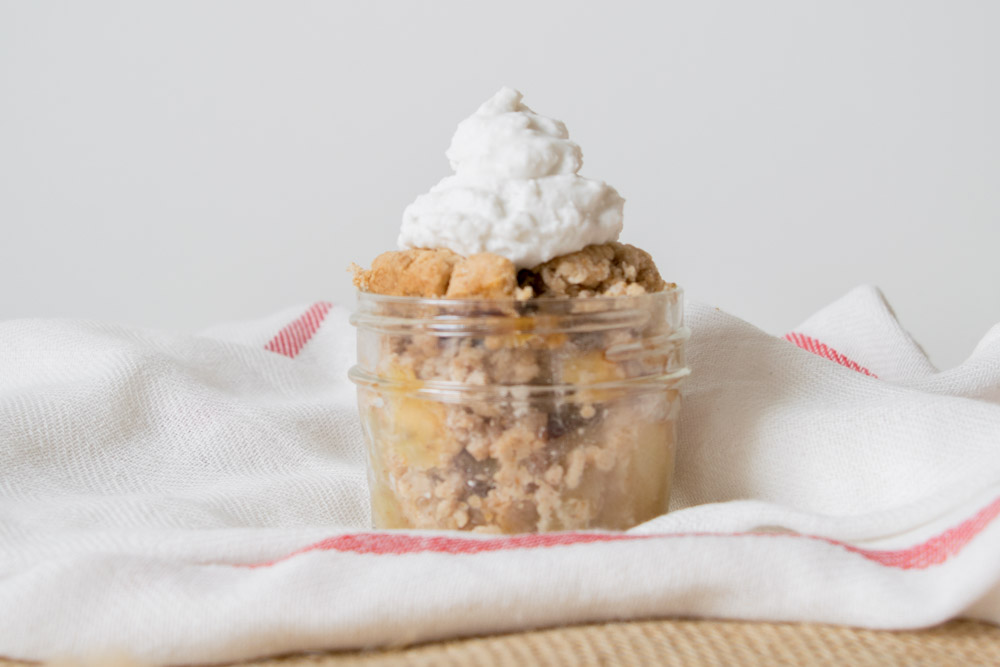 My AIP Apple Crumble makes the perfect dessert for your Autoimmune Protocol Thanksgiving! It's easy to make and tastes AMAZING with some coconut cream on top. 🙂
These real-deal pumpkin pie squares from Eat Heal Thrive are bound to be the talk of your table!