(Note: This post may contain affiliate links. Read more about them here.)
The morning I started my AIP elimination, I had no idea what to eat. Except I knew that I could eat sweet potatoes. Perfect. But how to cook them…
And, I was in a hurry that morning to eat. So I chopped some sweets and threw them into a frying pan with some oil. Perfect. Done.
Well, not so much. I'm a bit of a food snob, so eating just sweet potatoes for breakfast wasn't complex enough for me. I have to add more to them.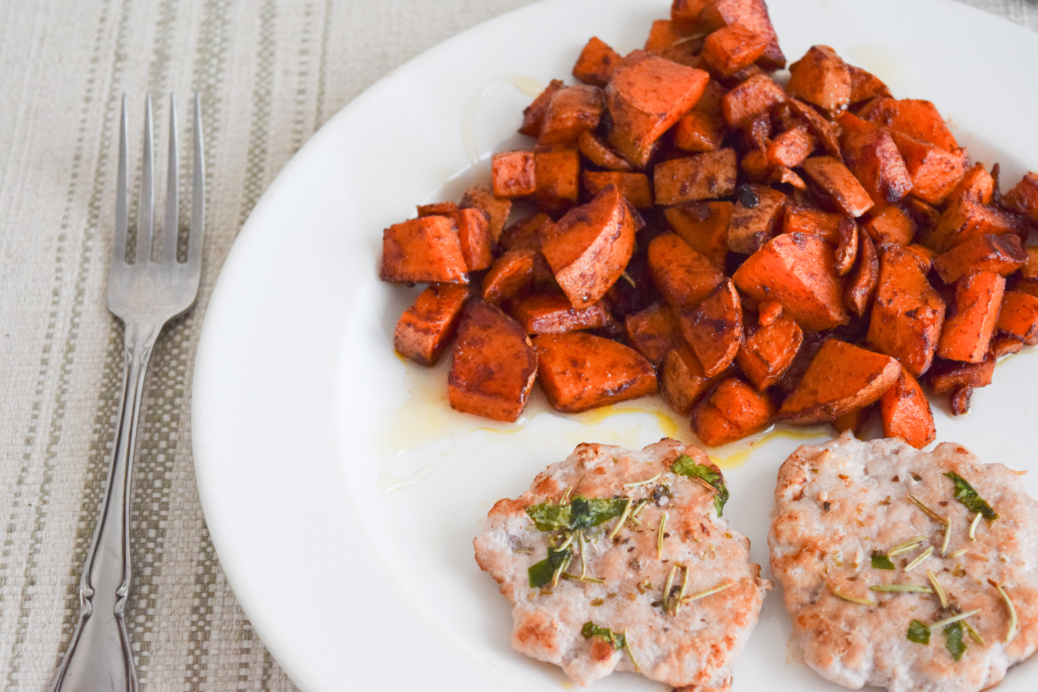 Sweet potatoes have an advantage of being flexible in terms of taste. Depending on what you add to them, sweet potatoes can either be sweet or savory. I usually lean on the savory side with most ingredients, but I loved the idea of making my sweet potatoes sweet this morning.
So I added cinnamon and honey. That's it. So easy. What's better than Cinnamon Sweet Hash?
Sweeteners are to be used sparingly on AIP, so no adding loads of honey and agave to these beauties. I use about a teaspoon drizzled over the top, so I still get the sweetness, but without the extra sugars or carbs.
Served up with some lovely herb sausages, and you have an AIP/Paleo gourmet breakfast!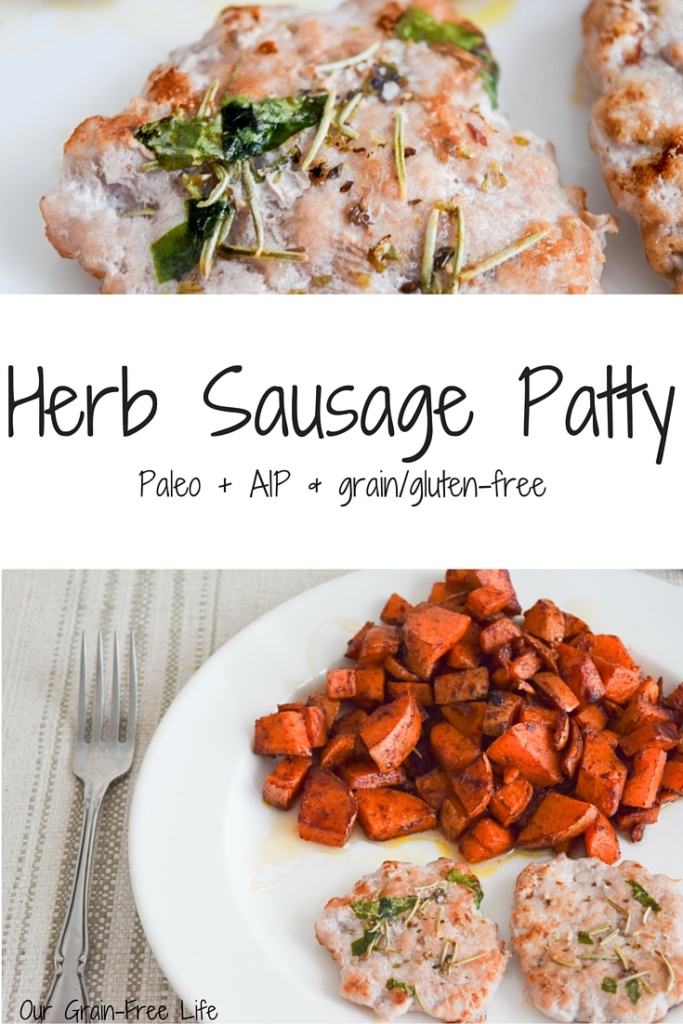 Herb Sausage and Cinnamon Sweet Hash
Herb Sausage
2 lb ground sausage, plain
6-8 large basil leaves or 3 tbs dried basil
1/2 tbs fresh or dried rosemary
1 tsp oregano
Avocado or olive oil for pan
Takes , serves 14 servings.
Turn on stovetop to medium high heat and place a skillet/frying pan on to warm.
Cut open sausage packaging and empty into a mixing bowl.
Measure spices and add to mixing bowl.
Using your hands, mix spices evenly in with ground sausage.
Form patties the size of your palm and set aside.(You can freeze raw patties for faster meal prep later.
Add oil to warmed frying pan and place patties in frying pan.
Allow patties to cook until beginning to brown (usually 5-7 minutes each side)
Flip patties for even cooking.
Enjoy!
Cinnamon Sweet Hash
Ingredients
1 large sweet potato, peeled and chopped into small squares
1 tbs cinnamon
1 tbs coconut oil
1 tsp honey
Preheat stovetop to medium high heat, and place a frying pan/skillet on top.
Wash, peel, and chop sweet potato into small cubes about the size of your thumb's fingernail.
Add coconut oil to pan.
Add chopped sweet potatoes to pan.
Let sweet potatoes cook for three minutes before covering with a lid for 4 additional minutes. Continue stirring.
Reduce heat, add cinnamon and replace lid for an additional 3 minutes.
Remove from heat when sweet potatoes are soft.
Add honey drizzle
(Note: Increase cooking time for larger cubes of sweet potato by 2-3 minutes per step.)
Enjoy!