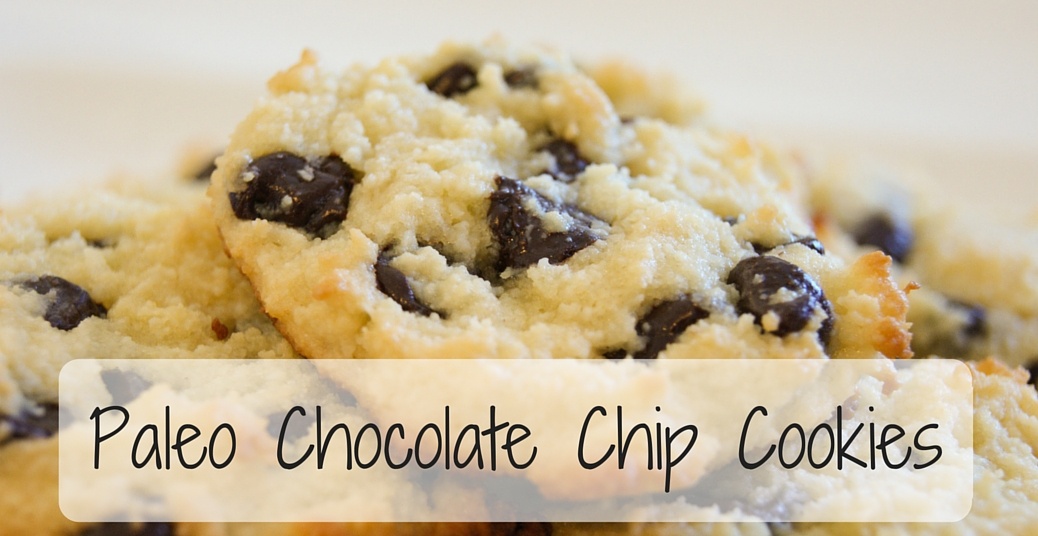 I cannot remember the first time I made a chocolate chip cookie. I know that before I made them, we rarely ever had homemade cookies. There is no engraved memory of me picking up a bag of chocolate chips and saying, Mom! Can I bake some cookies? There is no memory of me carefully following the recipe for the very first time, no memory of the kitchen I first used for those cookies.
But if I had to pick a place, I would say it was in the split-level home on Hounker Drive in Missouri. I can almost imagine myself, on a lazy Sunday afternoon, taking those chocolate chips out of the sherbet filled freezer and making my way across the room to a counter space by the oven. Softening the butter, creaming it together with the sugar and eggs (oh how my tendonitis flared!). And finally, cooking the first half of the batch underdone for my mom, and the second half overdone for my dad.
When I married my husband, I realized very quickly that I would never be able to make chocolate chip cookies for him (since he has gluten and dairy intolerances). I tried out countless recipes to make a gluten-free cookie, but none of them tasted even close! I couldn't believe how excited I was to find Paleo chocolate chip cookie recipes (which, to be honest, is probably what introduced me to Paleo cooking!). After trial and error, I've crafted this recipe to be the best Paleo chocolate chip cookie recipe ever.
Paleo Chocolate Chip Cookies
(prep time: 10 minutes; chill time: 15 min-overnight; bake time: 7-10 minutes)
Ingredients:
1 1/2 cups Honeyville Blanched Almond Flour
1/2 cup Guittard Dark Chocolate Chips (I admit this ingredient is not paleo)
1/2 tsp aluminum-free baking powder
1/4 tsp Real Salt
1/3 cup agave nectar
1 organic egg (Vegans: substitute 3 tbs water + 1 tbs ground flax seed soaked for 10 mins)
3 tbs coconut oil melted
1/2 tsp imitation vanilla or extract
parchment paper
Begin by preheating the oven to 325 degrees. Then proceed to melt coconut oil on stovetop. Continue by combining all dry ingredients in a medium bowl. Using a smaller bowl, crack egg and whisk until uniform in color. (Vegans: stir to combine soaked flax egg until uniform in color). Whisk in agave, vanilla, and melted coconut oil. Finally, combine wet ingredients with dry ingredients and mix together. Let chill in refrigerator for 15-30 minutes (can leave over night as well).
Cover a baking sheet with parchment paper. Drop dough onto parchment paper either by using a melon baller or a tablespoon measuring spoon. Cookie balls should be relatively smaller because they spread out quite a bit.
Bake in oven for 7-10 minutes. Cookie should look slightly doughy, but the bottoms will be browned. Let cool 10 minutes so that cookies can finish baking while cooling.
Makes about a dozen and a half cookies.