(Note: This is a sponsored post. All opinions within are mine. To find out what that means click here.)
A new knife is a dream come true. Sharp edges, easy slicing, and less time wasted hacking through vegetables. It's a chef's dream, and a busy working mom's fantasy. Just a quick slice through this difficult sweet potato and dinner is done.
In fact, we eat sweet potatoes quite a bit over here in our grain-free kitchen. My son loves the spicy sweet potato bites we make, and I can't stop munching on them. But sweet potatoes are so difficult to cut through! The first time I tried my knife got stuck and I had to carefully lift it out, otherwise I might have lost a finger. That wasn't really the sweet potato's fault though.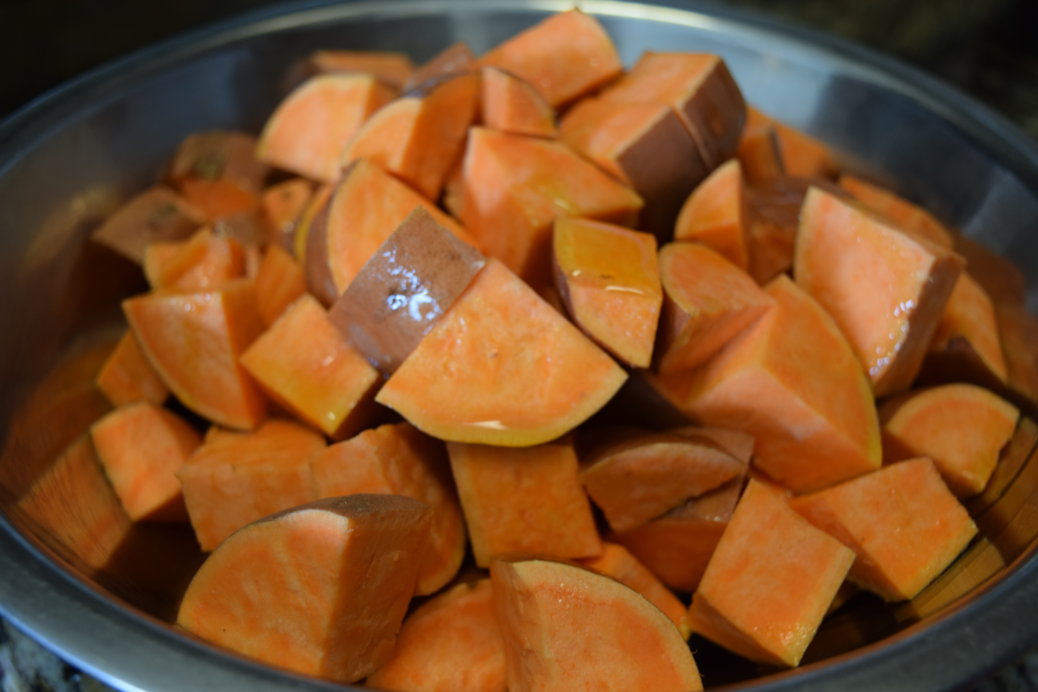 I have a confession.
And it's a shocker.
Sit down and prepare yourself.
I have a drawer full of unsharpened knives. And as if that wasn't bad enough, I don't even own a knife sharpener. I'm part lazy, but I also can't justify buying a knife sharpener when I could just buy a new knife instead. I'm also afraid of sharpening my old knives too much because I am a serious klutz in the kitchen, of which my fingers bear the brunt. So I buy the new, not terribly sharp, knife and it becomes my favorite. I can't even tell you how much I love buying a new knife.
It's kind of an addiction.
One that I'm very good at curbing though, until I find an amazing deal that I can't pass up.
Then I can't resist for buying a new one. Sometimes I'll find some amazing deals online, and recently I found that Groupon Goods has amazing deals on knives. There are some great deals on knife sets, and also on single chef knives. I love finding great coupon deals on Groupon, since eating healthy requires some heavy equipment! So, when before you try out this recipe, check out Groupon's deals for knives that will cut your prep time in half.
Pun intended.
I also found several knife sharpeners on there too, so if you don't like new knives, check out a great sharpener!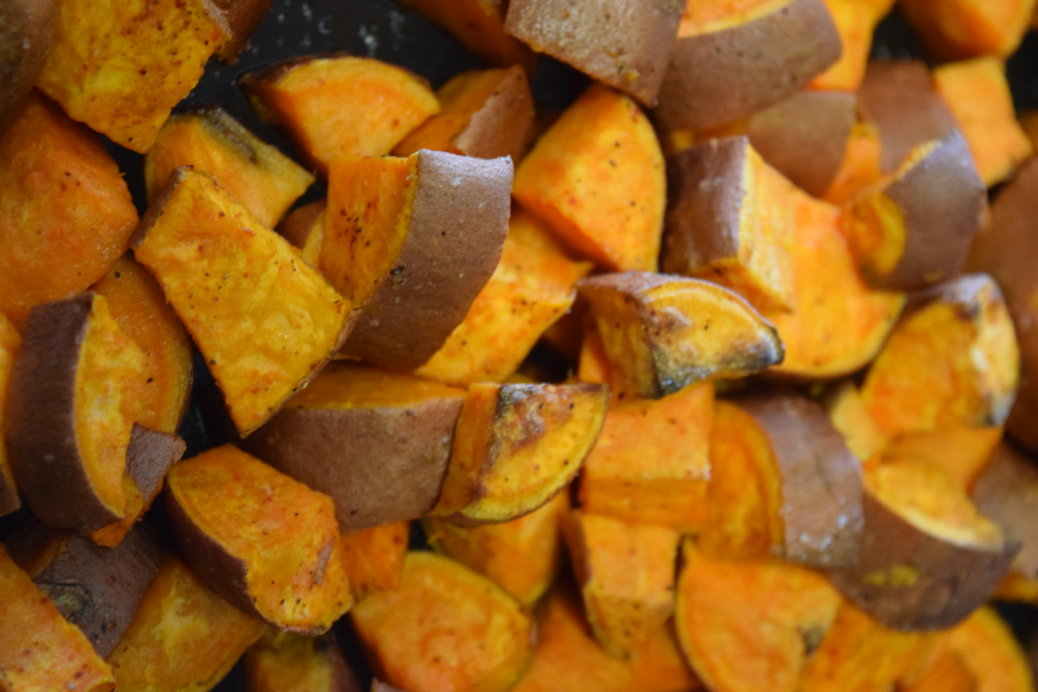 Spicy Sweet Potato Bites
Ingredients
2 large sweet potatoes
2 tsp garlic granules
¼ tsp cayenne pepper
1 tsp salt
1 tbs olive oil
Preheat oven to 425 degrees Fahrenheit.
Slice the potatoes from the ends with a sharp knife into circles or rounds. Then cube those rounds by cutting in fourths. Set aside.
Mix spices in a large bowl. Add olive oil.
Roll the sweet potato bites in the spices until all pieces are covered with oil and spices.
Place sweet potatoes onto a glass baking dish and bake in the oven for 20-35 minutes (depending on thickness of sweet potato bites.