(Note: This post may contain affiliate links. Read more about them here.)
My family loves to travel. But we've been so busy this summer that we haven't gotten the chance to run away for the weekend. So, recently we went up the mountains and stayed at a beautiful resort for a day to catch our breath. The air was cleaner, the temperature cooler, and the environment was so relaxing.
In reality, we escaped our house and I holed up in a hotel room for two days trying to catch up on some freelance work I'm doing right now. Not much of a vacation, but it did pay for the room, so that worked out nicely.
We happened to choose a less expensive room, which meant that there would be no full-service kitchen. All I had to cook in was a small microwave. There was a tiny sink, and a small fridge. That was it. And because we were trying to keep our little "workcation" on a budget, we opted to not eat out. We usually have a lovely meal at an Indo-Persian restaurant that is incredibly conscious of dietary restrictions, or we buy a bucket of soup from Whole Foods.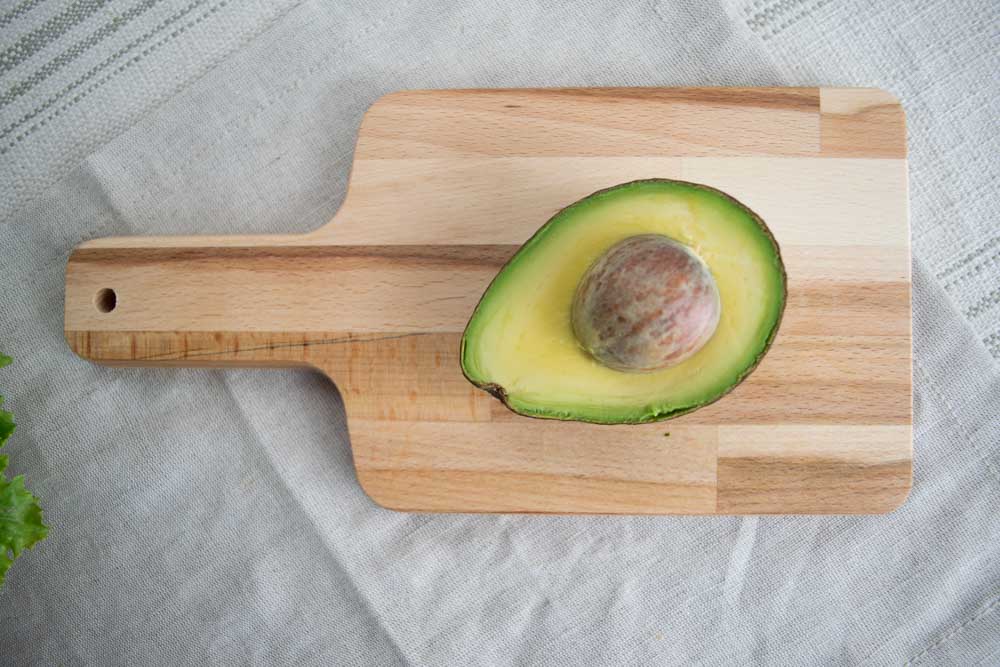 Not eating out is killer when you eat like we do. I can find three snack items at Whole Foods that my body doesn't react to and that's it. So it takes some creativity to build a meal out of what you brought in your ice chest and a microwave.
But not too difficult if you know what you're doing! My experiences with travel have taught me how easy it is to eat healthy, and how much better you feel on the road when you are eating healthy!
I remember one of our little family's first trips when my son was about 6 months old. We were hungry, and had forgotten to stop and eat as we traveled through Las Vegas. Unfortunately, we had to stop into a grocery store to see what we could throw together for dinner.
I was distressed. Eating healthy on the road is a nightmare. But my husband remained calm, and we bought lettuce, tomatoes, an avocado, and opened a can of tuna for a salad. That meal kept us feeling light and awake for the rest of the drive, instead of heavy and sleepy like a fast-food meal would have.
On our "workcation," we decided to keep things simple, but easy. My husband picked up a plain rotisserie chicken from Whole Foods, and we whipped up these amazing lettuce wraps for a delicious, and completely AIP meal. And this isn't the first time we've had Rotisserie Chicken Lettuce Wraps.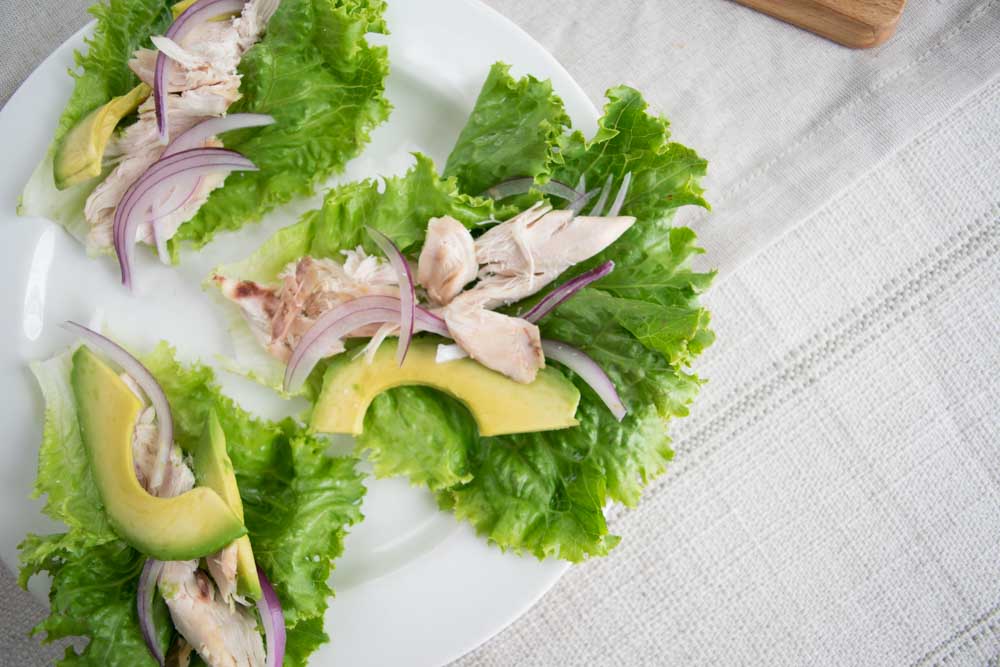 Rotisserie chicken is the perfect meal for traveling (albeit a little messy), or on nights when you just don't want/have time to cook on the Paleo diet. When my mom was in the hospital a few weeks ago, my husband and I stopped by Whole Foods for dinner and grabbed a chicken. I don't have to even think twice about rotisserie chicken.
And, as a bonus, if you keep the bones refrigerated, you can throw them into a stockpot later for bone broth!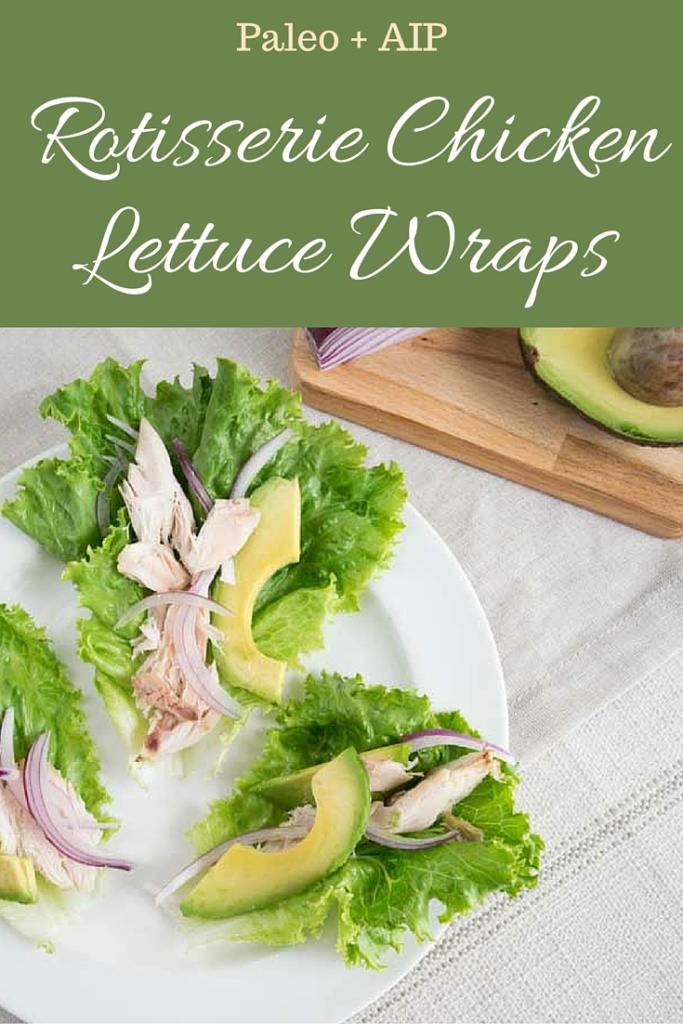 AIP Rotisserie Chicken Lettuce Wraps
Ingredients:
1 rotisserie chicken (plain, no pepper)
4 thin slices of purple onion
1 medium avocado
1 head of green/romaine lettuce
Instructions:
Begin by carving the rotisserie chicken. Remove breast meat first and allow to cool if hot.
Wash lettuce, spin or shake off water, and set aside on a plate.
Place meat on lettuce.
Slice onion and avocado and place on lettuce wraps.
Roll lettuce and eat!