(Note: This post may contain affiliate links. Read more about them here.)
I love picnics. The whole idea of taking your food outdoors is so romantic to me. I'm fairly sure that I've been tainted by Jane Austen movies, though. Picnics look like such glamorous affairs on a movie screen. Beautiful quilts, white umbrellas, and everyone is dressed in their very best picnic clothes.
And the servants. Dozens and dozens of servants who prepared the picnic, and set up the picnic.
Yeah. Picnics aren't super glamorous in real life. I love eating in the outdoors, but the amount of prep? Forget it. Let's eat inside and then we can go outside. I'm not packing plastic forks and paper plates, forgetting a knife or the lettuce. Not even.
When I travel, eating in the outdoors gets even more complicated. I literally prep and cook for four hours to cover a week of meals for our travels. It's a royal pain. I need something I can make on the road that doesn't require tons of prep. And I'm not opposed to eating out, it just doesn't usually fit into the budget to eat out for every meal.
I have found a few "hacks" for eating while traveling, one of which involves bringing a TV table with me every trip. Need to cut something? It's perfect. But one of my favorite meals on the go is AIP Tuna Salad Lettuce Wraps.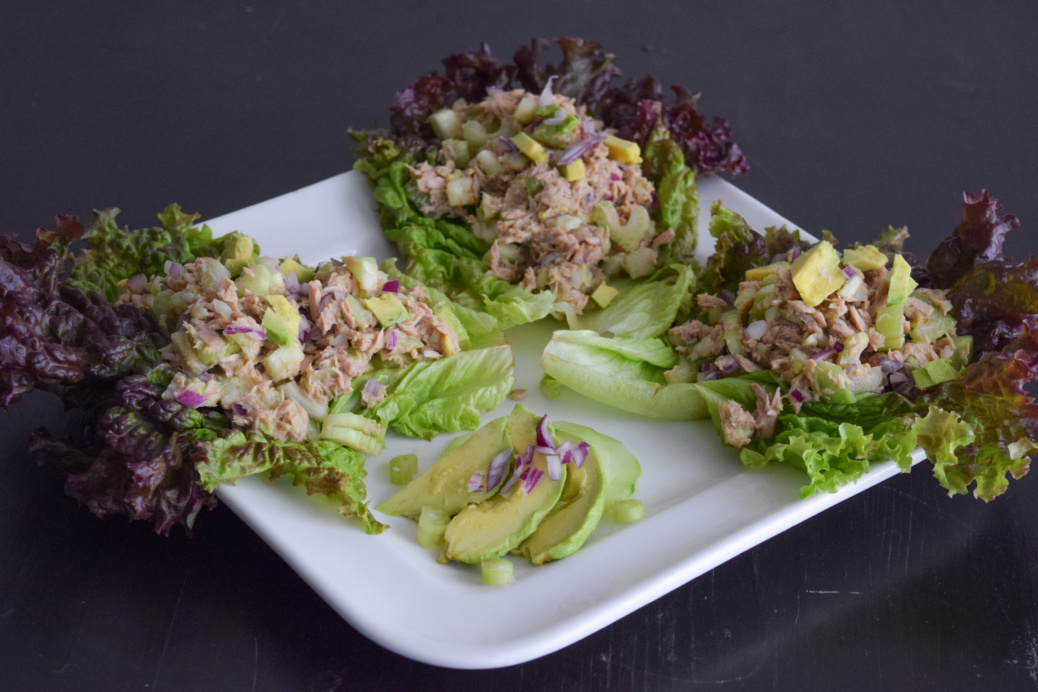 They are delicious! And super gorgeous. I only have to wash and prep the lettuce wraps, chop some onion and celery, and I'm done. Everything else can be done on the road from the front passenger seat of the car, or in the prep before a trip.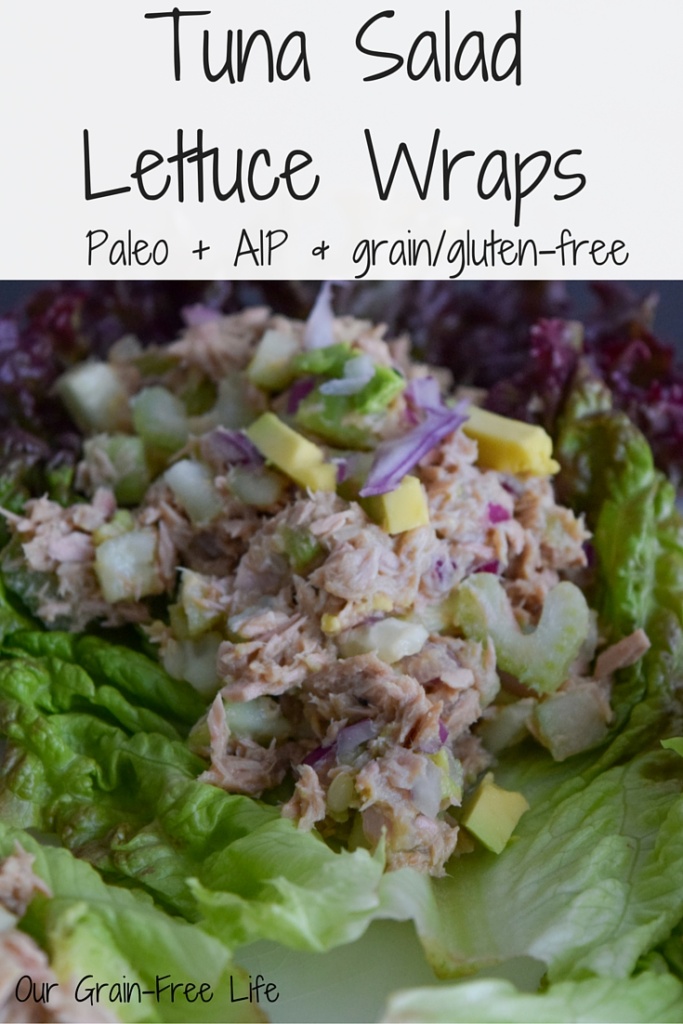 AIP Tuna Salad Lettuce Wraps
Ingredients
2 4-oz cans of solid Light Tuna, drained.
1/2 red onion
2 stalks of celery
1 avocado, diced
2 tbs of lemon juice
1 tbs avocado oil
1 tsp of dill (optional)
(Note: If you are not following an AIP diet, feel free to substitute Primal Mayo for the oil and lemon here.)
Directions
Using a butter knife or spoon, empty drained tuna cans into a medium size bowl. Smash tuna to remove large chunks.
Dice onions on a cutting board, and then slice celery into thin pieces. Add vegetables and avocado to tuna in bowl.
Add lemon juice and avocado oil to bowl with dill (optional).
Mix gently and spoon onto a large lettuce leaf.
Serve!
If you're on the road, feel free to just stack the ingredients on a lettuce leaf and don't bother with dirtying another dish. This recipe travels well in a glass jar, or a ziploc bag.